Louisiana DT delays decision
Maxie Baudoin IV is pumping the brakes on his recruitment.
Baudoin, a 3-star defensive tackle from Ascension Episcopal (La), visited Auburn in June and planned to announce a commitment in July.
That's no longer the case.
"I think I'm going to wait a little while longer," Baudoin said. "I originally was going to commit this month, but I'm going to push it back."
The reason?
"I want to take more visits," Baudoin said.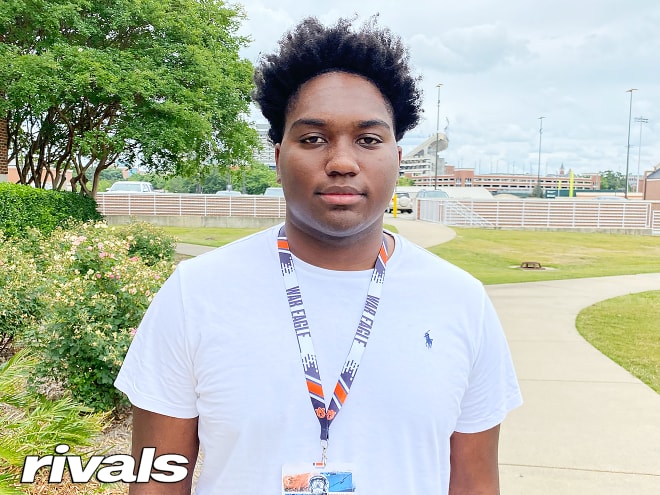 Auburn is the only college Baudoin has visited. He wants to see others before making a decision. Baudoin wants to visit Texas A&M, Georgia and Florida. He also wants to make a return trip to Auburn.
"I'm trying to get back there for a game in the fall," Baudoin said.
Auburn continues to push for Baudoin. Defensive line coach Nick Eason and defensive line graduate assistant Gary Walker both communicate regularly with him.
"I talk to them a lot," Baudoin said. "I like Coach Eason's personality. He's funny, but he can be serious and coach you hard."
Baudoin doesn't have a new timetable for a decision and doesn't list a leader at this point.
"Everybody is even," he said.
Rivals ranks Baudoin, who is 6-foot-5 and 285 pounds, the No. 34 defensive tackle in the 2022 class and No. 25 overall recruit in Louisiana.