Canty suspended for UGA, possibly longer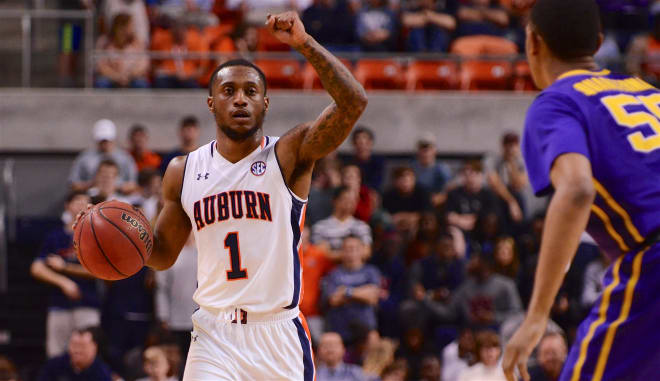 AUBURN | Kareem Canty, the Tigers' starting point guard and leading scorer, has been suspended for Auburn's game at Georgia today.
Sources have told AuburnSports.com that the mercurial junior got into a verbal altercation Thursday afternoon with a member of the coaching staff and was asked to leave the practice area. Coach Bruce Pearl later elected to remove Canty from the lineup altogether for today's game in Athens, though the suspension could be extended.
"His effort and attitude have been extremely inconsistent, which led to actions and behavior that are unacceptable," Pearl said in a release. "He will step away from the team for a while and may return later in the season. He is suspended indefinitely."
Canty has started all 21 games this season and averages 18.3 points, 5.3 assists and three rebounds per game. He also leads the team in percentage of minutes played (85.4) and ranks among national leaders in that category.
The Harlem, N.Y., native has been slumping lately. Canty is 5-of-34 from long range during the Tigers' past four games, all of which ended in an Auburn loss.
Pearl doesn't have another scholarship point guard on the roster. He'll likely go with a platoon of Patrick Keim and Zach Allison, a pair of walk-ons, to administrate things on the scoring end. Freshman New Williams, who signed as a point guard but has been working at shooting guard this season, may be able to provide some assistance the point as well.
The Tigers' game at UGA tips at 4:30 CST and will be televised by the SEC Network.